Day Two of the PFDC Sunsilk Fashion week was quite removed from what one now expects from an institution that has risen to the top and has promised its audience a fashion centric event that not only brings forward a great celebration of trends and designs, but also provides an environment where true creativity is not only accepted but also celebrated. The council has always prided itself with its strict selection process and one has always admired that fact, so what happened now? There was a standard of mediocrity that loomed over the runway, which only got worse with a delay of over an hour. Luckily, the council did manage to drop the curtain on time and we could only walk away from it feeling rather hopeful because of Sapphire, Shiza Hassan and sporadic glimpses of creativity here and there.
Sapphire Collection: Totem
This humble high street brand was shown in a highly luxurious form that could give any high end label a run for its money. Sapphire unveiled its luxury pret collection titled Totem that served as dessert after a long and somewhat tasteless main course of the day. With oriental embroidery, whimsically woven cranes, birds, pagodas and tigers, Sapphire adapted trends from the international runway and brought them home. It delved in the concept of high end silhouettes merging with beautifully ironic motifs and draping, making us only sit there taking notes on everything we must own from their collection. The best thing is that you'll get what you see; this collection will filter down to Sapphire stores nationwide.
Shiza Hassan Collection: Lolita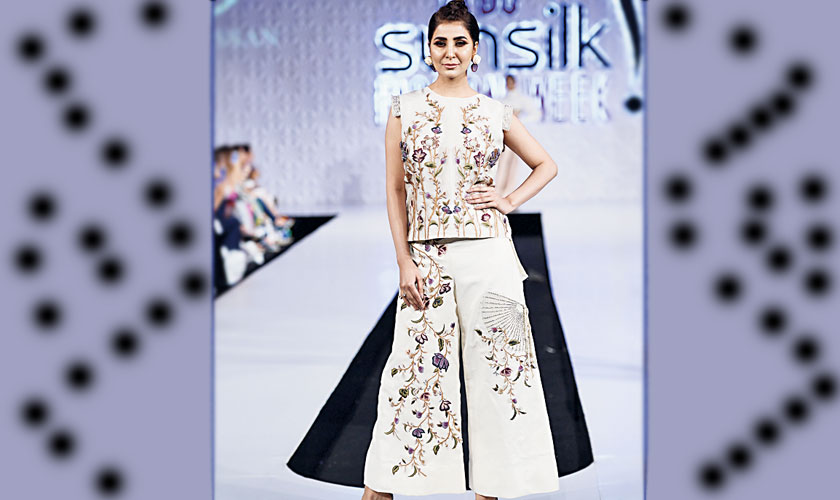 (Photo:cocktail dresses)Shiza Hassan showcased a collection named Lolita, which was based on the style and craft movement that started in Japan in the 70s; it incorporated radical art and motifs as inspiration. Lolita boasted rich embroideries and varied embellishments on a range of fabrics including silks, organza, cottons and even leather. While her collection was one of the strongest of the day (mostly in perspective of the day being quite weak), a definite need to edit was evident because when it came to some of the pieces on the runway, a little less of everything could have made the collection look more mature and stylish. However, this was definitely a reincarnation for the brand as it could be the start of another powerhouse. That said we still wonder if we would have felt the same way if this show was on, let's say, Day One.
Amir Adnan Collection: Revisiting Heritage
(Photo:cheap prom dresses)This was the only menswear collection of the day and while Amir Adnan has showcased some seriously good collections in the last two years, one was confused as to how this one made its way from a bridal show to a platform for ready to wear. Adnan did try to experiment with the silhouettes, which is not easy in menswear, and the collection's name did justify its ethos but it didn't gel well on a stage made for casual, spring and summer clothing. Revisiting Heritage was more like Amir Adnan, circa 1990.
Could star power save the day?
Internationally, celebrity A-listers usually stick to ad campaigns they have signed up for or the front row at most, that too for brands that they personally endorse or affiliate to. In this part of the world, featuring celebrities on the catwalk is a random occurrence, mostly used as a major marketing tool for designers and the celebrities themselves. One has noticed that celebrities usually make up for poor collections or at most, provide a detraction. On day two the star power was on full force for perhaps the same reason.
The cast of Chalay Thay Saath return to the catwalk
For the past three weeks, the cast of Chalay Thay Saath has been on a manic promotional tour, promoting the upcoming movie all over Pakistan. On the same streak Syra Shehroz, Kent S. Leung, Mansha Pasha and Zhalay Sarhadi walked for Shiza Hassan and not only were their youthful energies uplifting but their casual ease on the runway was surprisingly charming. Syra and Kent have an interesting chemistry that radiates whenever they are together and hopes are high for their film debut to exuberate the same charm on the big screen.
Resham and Iman Ali on the runway
Resham walked for Cynosure and Iman Ali walked for Faiza Saqlain; they gave cause for applause and appreciation. Even great stars can't turn around a humdrum collection but nonetheless they did give us some delight on a rather undeserving day.
Annonse:
---